Video surveillance system is composed of five parts: camera shooting, transmission, control, display, and recording and registering. The high-speed dome camera is the most sophisticated and exemplary front-end equipment of the system and the slip ring plays a central role in the camera.
As a leading manufacturer of slip rings, JINPAT has designed products of LPM, LPC series. They are capsule slip rings with compact size, which are applied perfectly for surveillance for the purpose of monitoring and ensuring the security of large buildings, banks, transportation, and highly advantageous in defense supervisory system. Such rotating electrical connectors can transmit 720P, 1080P resolution video signals through Ethernet, HDMI, and HD-SDI with a transmitting velocity up to 5Gbps/ 5GHz. Integrating 50Ω/75Ω characteristic impedance RF coaxial structure,the high-frequency signal is allowed up to 50GHz.
Together with a 360° continuous rotating transmission, the electrical swivel guarantees a data transmission rapidly and thoroughly. For example, pipeline inspection cameras require the camera heads to pan and tilt remotely to determine the conditions of small diameter sewer lines and pipe connections. Compact sizes and 360° continuous rotation allow the administrator to have access to check the videos comprehensively in any way and from any angle. Slip rings of different structures could be designed with an outer diameter of 18mm, 22mm, 26mm, 35mm, and 54mm. Therefore, it meets the needs of limited space within the high-speed dome camera.
Embracing a low torque and long lifespan, the product allows the camera operating smoothly in a long time. The small product with a powerful protection level (dust and water resistance rating up to IP68) ensures a high definition video transmission of the camera even in a temperature of -40℃ to +80℃. Even if the camera is working in a harsh outdoor environment, it ensures a large monitoring range and accurate location with a high rotating speed and instant response.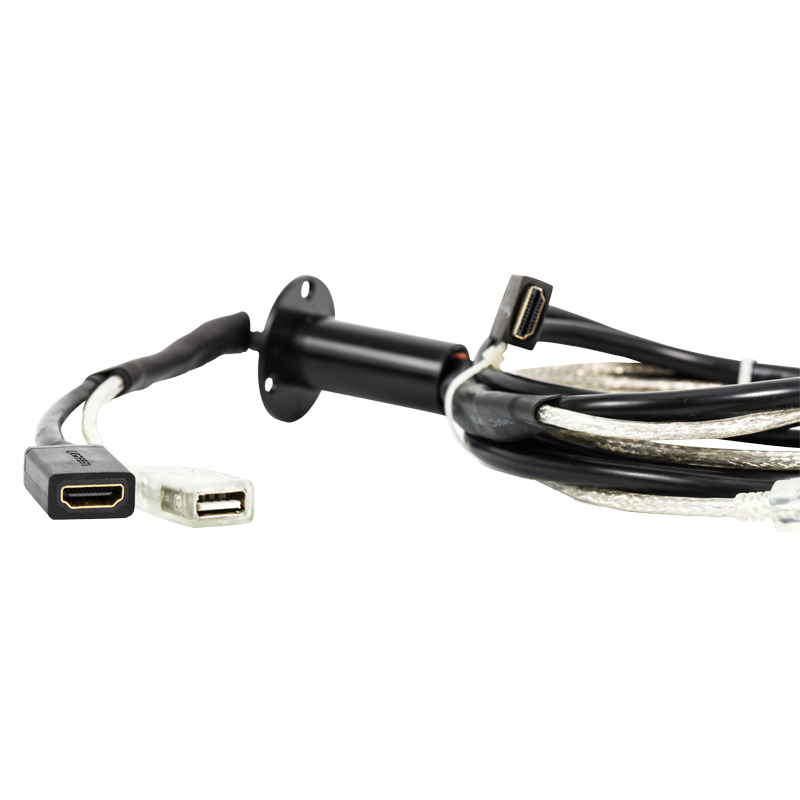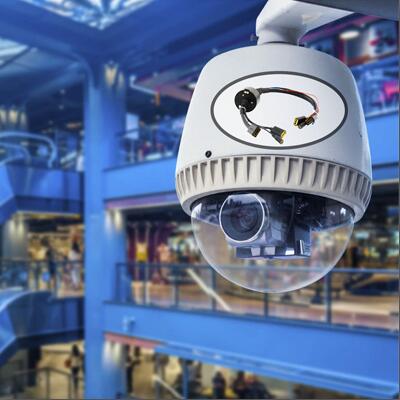 Features & Advantages
◆ 360°continuous rotating transmission
◆ Transmitting analog and digital signal
◆ Modular design with compact size
◆ High transmitting velocity up to 5Gbps/ 5GHz
◆ Low torque, low electrical noise
◆ High protection level
◆ No maintenance with advanced fiber brush
◆ Long service life
◆ Cost-effective
Equipment

Part Number

Performance

Specs

Circuits

Working Speed

Speed Dome Camera

LPC-0602-10S-E3

1* Gigabit Ethernet,6*2A,10*Signal

0~250 rpm

Pipeline Inspection Camera

LPC-06A

6*2A

0~300 rpm

Surveillance Camera

LPC-1C2402

24*2A,1*HF

0~50 rpm

Camera

LPC-24A-0201-HD01

2*2A,1*HDMI

0~300 rpm

CCTV

LPM-12U

12*2A

0~300 rpm

Defense Surveillance System

LPT012B-0203-01FO

2*3A+1* Fiber

0~2000 rpm