JINPAT Electronics is a professional rotary transmission solution provider. JINPAT Electronics is specialized in R&D and production of electrical slip rings, rotary joints and rotary unions. In the former articles, we have looked at different types of slip rings. Today, we will be looking into the rotary union produced by JINPAT Electronics.
JINPAT rotary unions have optional channel numbers:2/4/6/8/10/12. JINPAT rotary union can endure working pressure from -1.5Kpa~1Mpa. The working rotary speed ranges from 0~100rpm. JINPAT rotary union adopts gold-to-gold contacts which contributes to its excellent mechanical performance. With intact and safe sealing, JINPAT rotary unions can transmit compressed air, inert gas and so on in a very reliable way.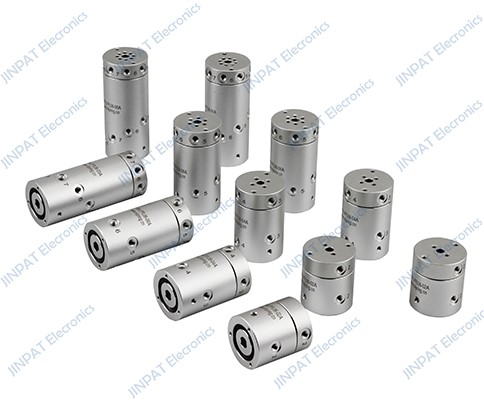 What about its advantages? JINPAT rotary unions are in different standard models, clients can make a relatively large order and get a fast delivery. JINPAT Electronics has an efficient production line. Besides, JINPAT Electronics also has a very rigorous and updated inspection quality control team. And on the top of that is the advanced production equipment. These guarantee high-precision rotary unions in excellent quality.
Aside from the standard rotary union models, JINPAT Electronics provides personalized design to fit client's unique demands. Rotary union can be integrated with electrical slip ring to allow the transmission of power, signals, gas and/or fluid.
You can contact us for more information.